posted on 20 May, 2019
Deep Impact one and two in Japanese Oaks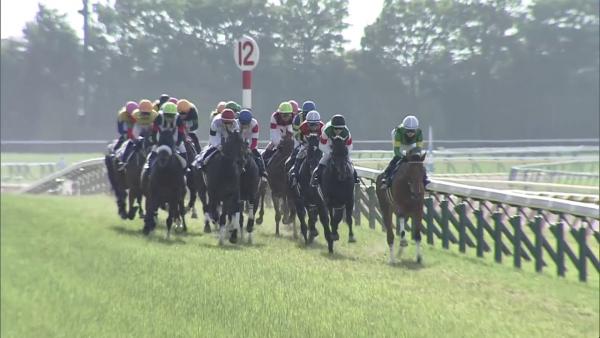 Race favorite Loves Only You captured this year's Yushun Himba (Japanese Oaks) at Tokyo on Sunday while setting a new race record of 2:22.8, 0.8 seconds faster than previously set by Gentildonna in 2012. The unbeaten Deep Impact filly has extended her winning streak to four since her debut in November last year. 
A full sister to 2016 Dubai Turf victor Real Steel, Loves Only You concluded her two-year-old season with two wins but was unable to start in Oka Sho (Japanese 1000 Guineas) trials due to a minor leg problem and instead of aiming for the first leg of the fillies' Triple Crown, she was sent off to the Wasurenagusa Sho (Listed, 2,000m) on April 7 in which she romped to a three-length victory.

She has now become the fifth undefeated filly to capture the title following Kawakami Princess in 2006 and is also tied with Kawakami Princess as the Japanese Oaks winner with the least career starts.

The race broke in front of the crowd-packed stands with Jodie making the most of her inner draw to gun for the lead while Loves Only You, who broke from stall 13, was settled two to three-wide in mid-division. After slightly shifting to an outer path rounding the final turn, the Deep Impact filly unleashed the fastest stretch drive picking off her rivals and displayed her stamina with another strong stride after reaching the top of the hill to pin Curren Bouquetd'or with less than 100 meters to the wire for the title.

Coming off her Sweet Pea Stakes win, Curren Bouquetd'or also by Deep impact maintained her good striking position in fourth to fifth and three-wide beside Chrono Genesis and easily stole the lead in the lane two furlongs out. The 12th favorite held on remarkably well but her fleeting glimpse of glory ended by the strong closure of the eventual winner and she finished a neck second.

Second favored Chrono Genesis saved ground on the rails in fourth to fifth, squeezed through a gap in early stretch and chased Curren Bouquetd'or down the straight while briefly dueling with third favorite Contra Check and finished 2-1/2 lengths behind in third.
THE 80TH YUSHUN HIMBA (JAPANESE OAKS, G1)
3-year-old Fillies, 2,400 meters (12 furlongs), turf, left-handed
Sunday, May 19, 2019 Tokyo Racecourse 11th Race Post Time: 15:40
Total prize money: ¥ 238,600,000 

1. Loves Only You (JPN), bay, filly, 3-year-old
Deep Impact / Loves Only Me (Storm Cat)
4 Starts, 4 Wins
Added money: ¥ 135,508,000 Career earnings: ¥ 172,949,000

2. Curren Bouquetd'or (JPN), bay, filly, 3-year-old
Deep Impact / Solaria (Scat Daddy)

3. Chrono Genesis (JPN), gray, filly, 3-year-old
Bago / Chronologist (Kurofune)



« Back to news