posted on 13 December, 2019
Deep Impact is dominant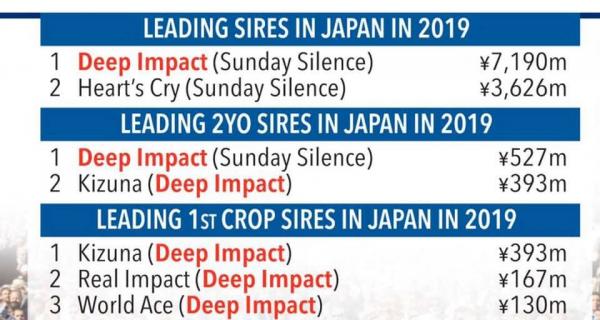 Deep Impact's progeny earnings in Japan alone have already surpassed NZ$100m so far this 2019 calendar year.

Deep Impact -The World's Leading Stallion by progeny earnings for 2013, 2014, 2015, 2016,2017,2018.

The Leading 1st season sires in Japan has three sons of Deep Impact placed first second and third.

Novara Park's Staphanos is the Highest Timeform Rated son of Deep Impact at stud in New Zealand.
« Back to news